About us
The company was set up by Mike Farrell in 2005 and became a limited company early in 2006. Mike has more than seventeen years experience in the Architectural industry and gained both technical and practical skills with an impressive portfolio, built up while working for The Hill Barber Partnership architectural practice in Uckfield (now known as MJB Architecture), Sussex based housing developer Rydon Homes, then Surrey based housing developer Redeham Homes and his own company Draft 2 Design Ltd.
Architectural Design Consultants
Draft 2 Design Ltd is based in Hailsham, near Eastbourne, East Sussex. We are happy to talk to any business or individual both in Sussex, West Sussex, Kent, & Surrey, who need the expertise in designing and producing the required the design drawings and plans for their building, extension or new build projects. Our usual projects include loft conversion drawings and plans, house extension drawings / plans and new build drawings / plans for both the residential and commercial sectors.
We have produced a good number of architect plans and drawings for loft conversions, house extensions and new build projects in the Sussex area including in and around Hailsham and Eastbourne, we have also designed and produced drawings / plans for several loft conversion designs outside of Hailsham & Eastbourne. We can produce the design drawings or plans for each project and tailor the plans to suit, we assist with the planning requirements, and see the project through from start to finish. The design drawings and plans are produced at an early stage for every client to review, comment and be tweaked as required.
Right from the outset we will aim to fit in with the budget of the client and produce the drawings / plans for Planning & Building Regulations to suit. If funds are tight we will draw our extension plans around the needs of the client, and aim to reduce the overall cost. We do not simply produce the plans or drawings for the loft conversion or extension; we can also help with the overall design & planning of a loft conversion or extension or new build project.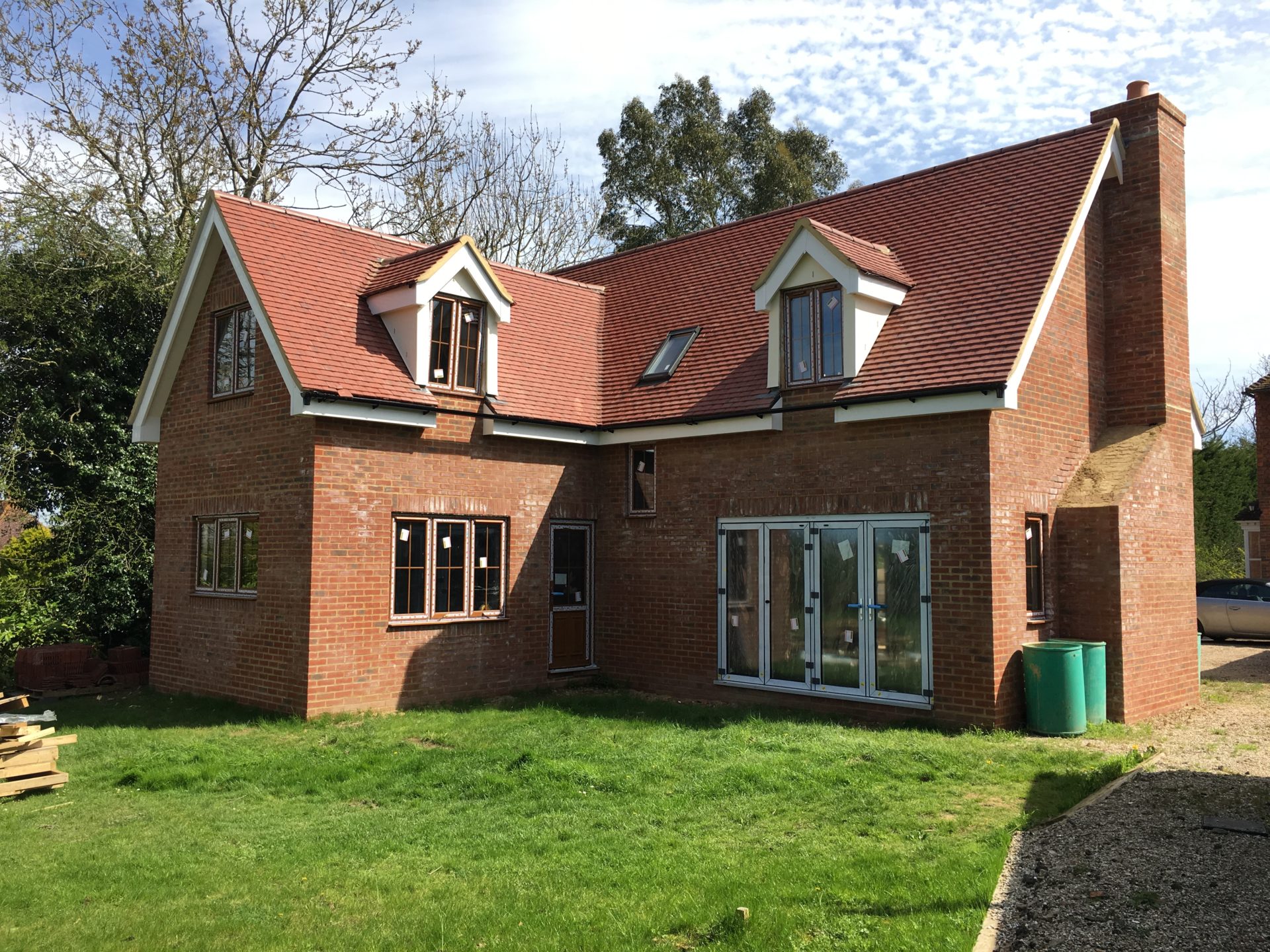 Drawings & Design Plans for Loft Conversions & Extensions
Designing or producing drawings or plans for a loft conversion or house extension is not something we can do in an afternoon. Before we start the design & drawing process, we need to look at your property, and take measurements and carry out a survey of the existing building, so that we have an idea of the scale, room available, etc. Once we have had a look, and carried out the survey, we would then discuss your ideas with you, prior to designing the loft conversion drawings & plans, or house extension drawings.
Planning permission is generally not required for most loft conversions as they can be constructed in accordance with Permitted Development, the loft conversion drawings & plans and extension drawings must comply with the Building Regulations and structural requirements (if applicable) Draft 2 Design Ltd has a wealth of experience to produce the kind of loft conversion / extension design and loft conversion drawings & plans that will get through the various stages of Local Authority approvals required – we have very good relationships with both Eastbourne Borough Council and Wealden District Council.
Planning permission may be not required for smaller rear house extensions, but for larger scaled projects, including two story extensions, planning permission will certainly have to be carefully considered when carrying out the design plans & drawings.
If Planning Permission is required then be rest assured that our plan drawing services include for producing all the necessary plans for submission to the Local Council. Production of the loft conversion & extension plans & drawings would usually take up to 3 weeks from instruction including the measured survey, and the submission and approval stage usually takes up to 8 weeks.
Throughout the process we would keep you informed, ensuring that you are satisfied with the drawings & plans for your loft conversion or house extension.
We have used the services of Draft 2 Design Limited for several projects, one of which experienced particular challenges from the local planning authority. Due to Mike Farrells tenacity and sheer determination he managed to get a quick resolve to the problem preventing the building works coming to a standstill. I have no hesitation in recommending Mike and his team for a personal, professional service; Draft 2 Design will take ownership of your project and provide an excellent level of service throughout.
Insurance Cover
Draft 2 Design Ltd are fully covered by Professional Indemnity Insurance cover of £1,000,000.
We have completed projects in East & West Sussex including, Eastbourne, Hailsham, Herstmonceux, Heathfield, Lewes, Brighton, Hove, Bexhill, Hastings, and Crawley; all of Kent, including Tunbridge Wells, Tonbridge, Speldhurst; most parts of Surrey including Reigate, Banstead, Ashtead, Oxted, Merstham, East Molesey, Orpington, Dartford - distance is not a major issue unless the project is not appropriate to the distance to travel.
Draft2design is based in Hailsham, near Eastbourne, in Sussex.