Move or Improve?
Moving home is, in theory the easier option of the two; however it can be difficult to find your perfect home in the right area, at an affordable price. By the time the cost of moving and stamp duty has been taken into account, it can turn out to be far more cost-effective to improve rather than move.
Generally there are two ways to make the house bigger. An extension can be built onto a part of the house, or you could consider carrying out a loft conversion which would involve adding an extra floor to the top of the house. The information below deals with house extensions. Loft conversions are discussed in another section.
A house extension is a very popular choice for many house owners. In most cases an extension can add one or two rooms to the house, it can take the shape and form of the existing building or perhaps be a more daring design subject to location and / or planning constraints.
House Extension Costs
The cost of an extension will depend upon the size and complexity of the project, the number of rooms required and the amount of detail you want to include in the final package. Generally, an extension could cost anything from £10,000 to over £100,000. If your budget is limited we can help you save money by designing your requirements around the budget. We would try to estimate the easiest way to obtain the results, which would be the cheapest way to build your extension.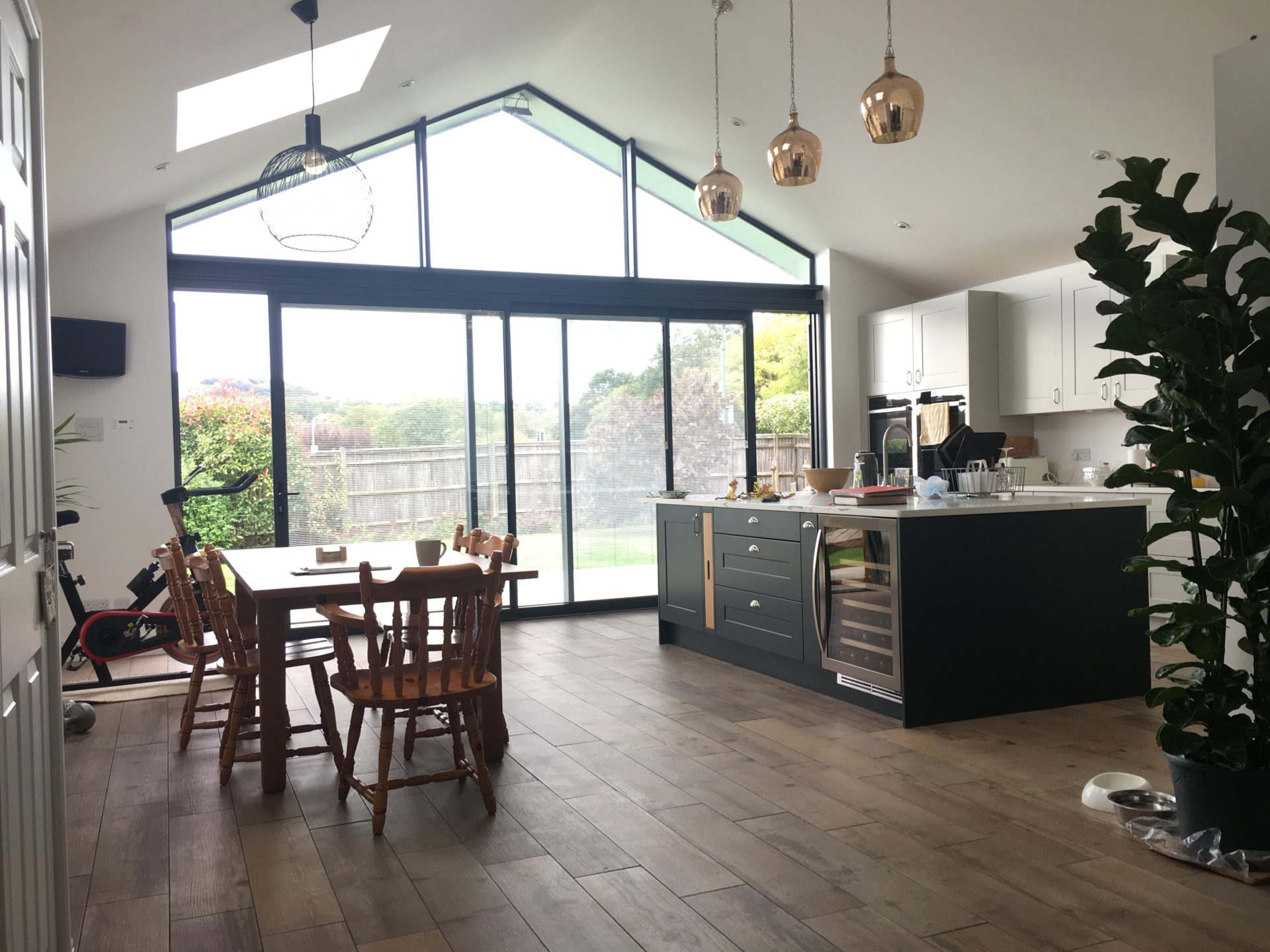 Planning Consent & Building Regulation Approval
As a result of the recent change to the permitted development rules most single storey extensions (rear) can be carried out under permitted development. Permitted development is the term used which allows development to take place without the necessity for planning consent. Although the cubic volume regulation has been removed there is a more detailed criteria that must be followed in order to carry out any development without planning consent. It will also be dependant upon whether the property lies within a designated area such as Conservation Area or an Area of Outstanding Natural Beauty. In all cases the local authority Duty Planning Officer should be consulted when in doubt.
If planning consent is required then this will take up to 8 weeks for a decision to be made from when the application is registered. Once planning consent has been gained then you will have to submit a Building Regulation application for your house extension. This can take anything up to a further 6 weeks to gain the necessary technical approvals to enable a commencement on site.
Draft 2 Design Ltd specialises in producing these plans for house extensions. Production of the plans following instruction / measured survey would usually take up to 3 weeks, and the submission and approval stages usually takes another 8 – 14 weeks.
Draft 2 Design Ltd will produce all the plans and specifications and we can deal with all planning queries on your behalf. Throughout this process we will keep you informed of any developments that may affect the scheme, ensuring that you are happy with the end result for your house extension.
We are very pleased with the result, and appreciate the efficient and thorough service that you provided to us, in getting the initial brief to a design and detailed stage. Thank you very much for your efforts, and for the steady flow of advice on products & features etc. The radiator company you spotted have provided two very 'swish' radiators, & although the very first joinery I went to ended up supplying the bi fold doors, the alternatives you suggested were good options to consider. We will certainly enjoy our 'garden room', & the new look it has given to our home.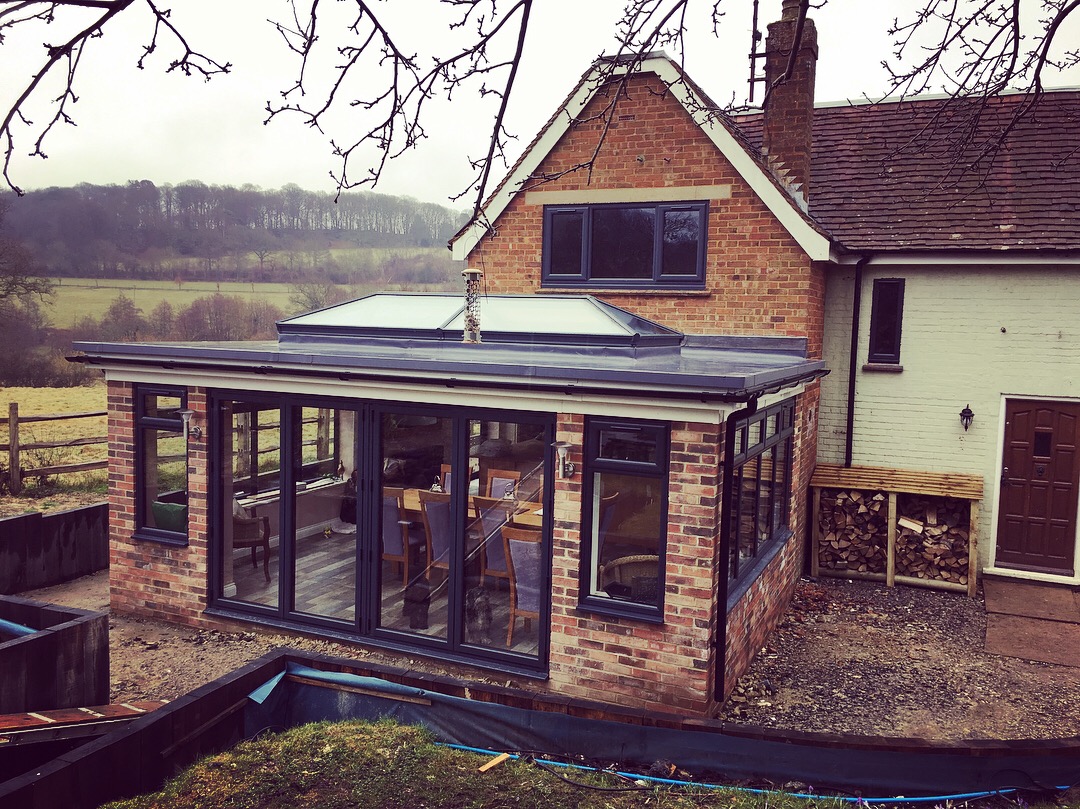 We have completed projects in East & West Sussex including, Eastbourne, Hailsham, Herstmonceux, Heathfield, Lewes, Brighton, Hove, Bexhill, Hastings, and Crawley; all of Kent, including Tunbridge Wells, Tonbridge, Speldhurst; most parts of Surrey including Reigate, Banstead, Ashtead, Oxted, Merstham, East Molesey, Orpington, Dartford - distance is not a major issue unless the project is not appropriate to the distance to travel.
Draft2design is based in Hailsham, near Eastbourne, in Sussex.